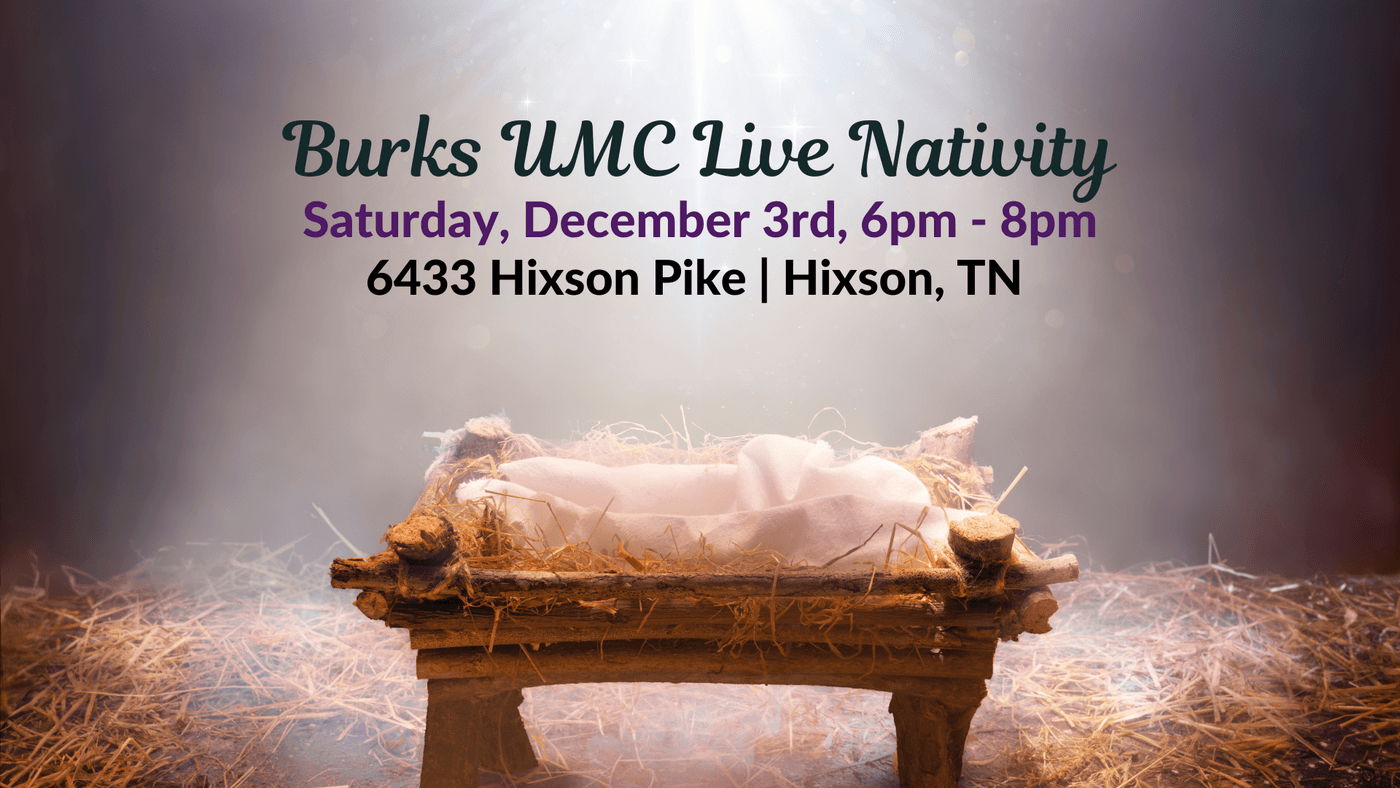 GOOD NEWS OF GREAT JOY! Burks United Methodist Church is excited to offer the Live Nativity, again, in 2022! This drive-thru Christmas opportunity is the perfect way to safely add meaning and joy to your Advent and Christmas celebrations! You will listen on your car radio or a CD and see the Nativity of Jesus Christ live before you! Join the celebration on Saturday, December 3 from 6pm to 8pm at 6433 Hixson Pike, Hixson, TN 37343. Vans and buses from churches and civic organizations are welcome!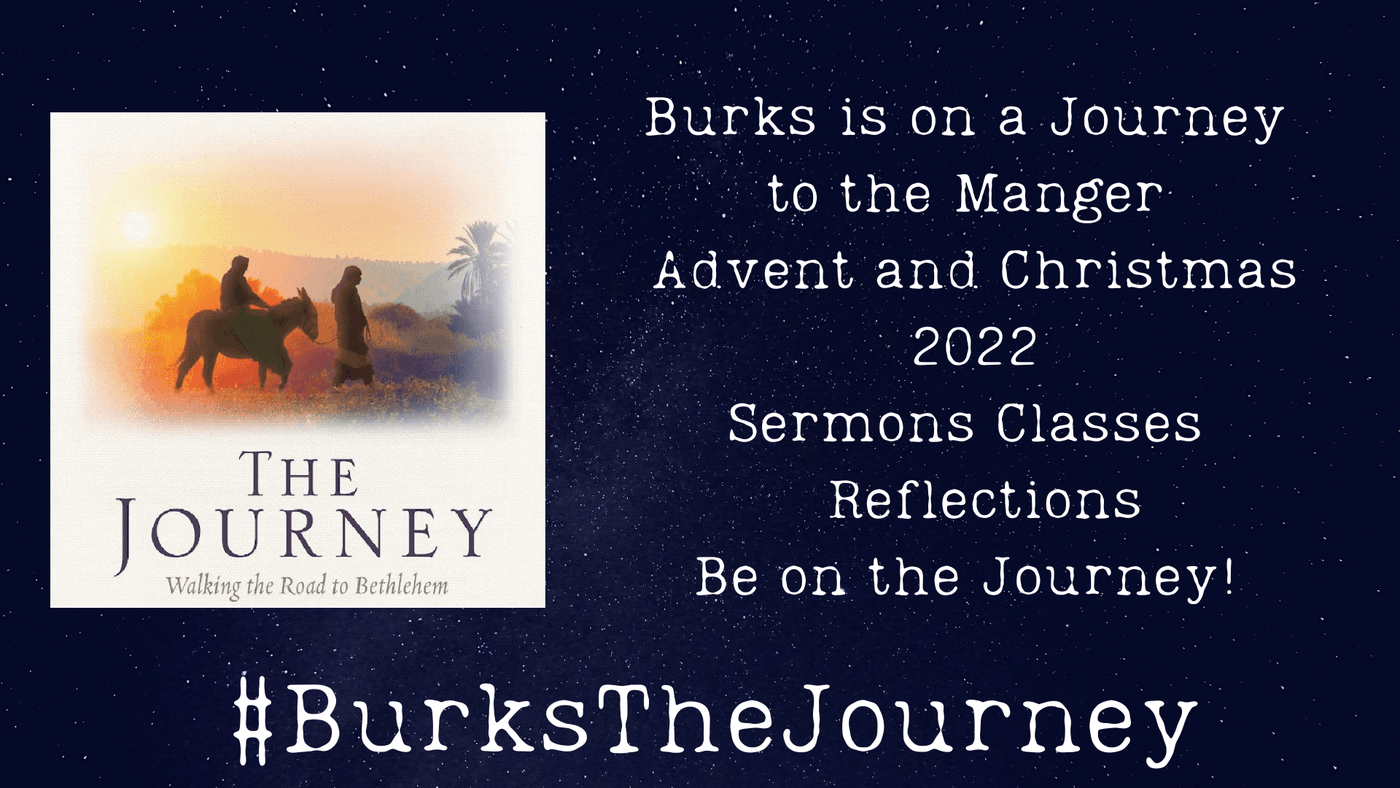 Burks is inviting you to be a part of the journey to the manger this advent season. Every week during worship the pastors will look at different characters, places, and events that lead us to the birth of the Christ Child. See you at 10 am in person or online!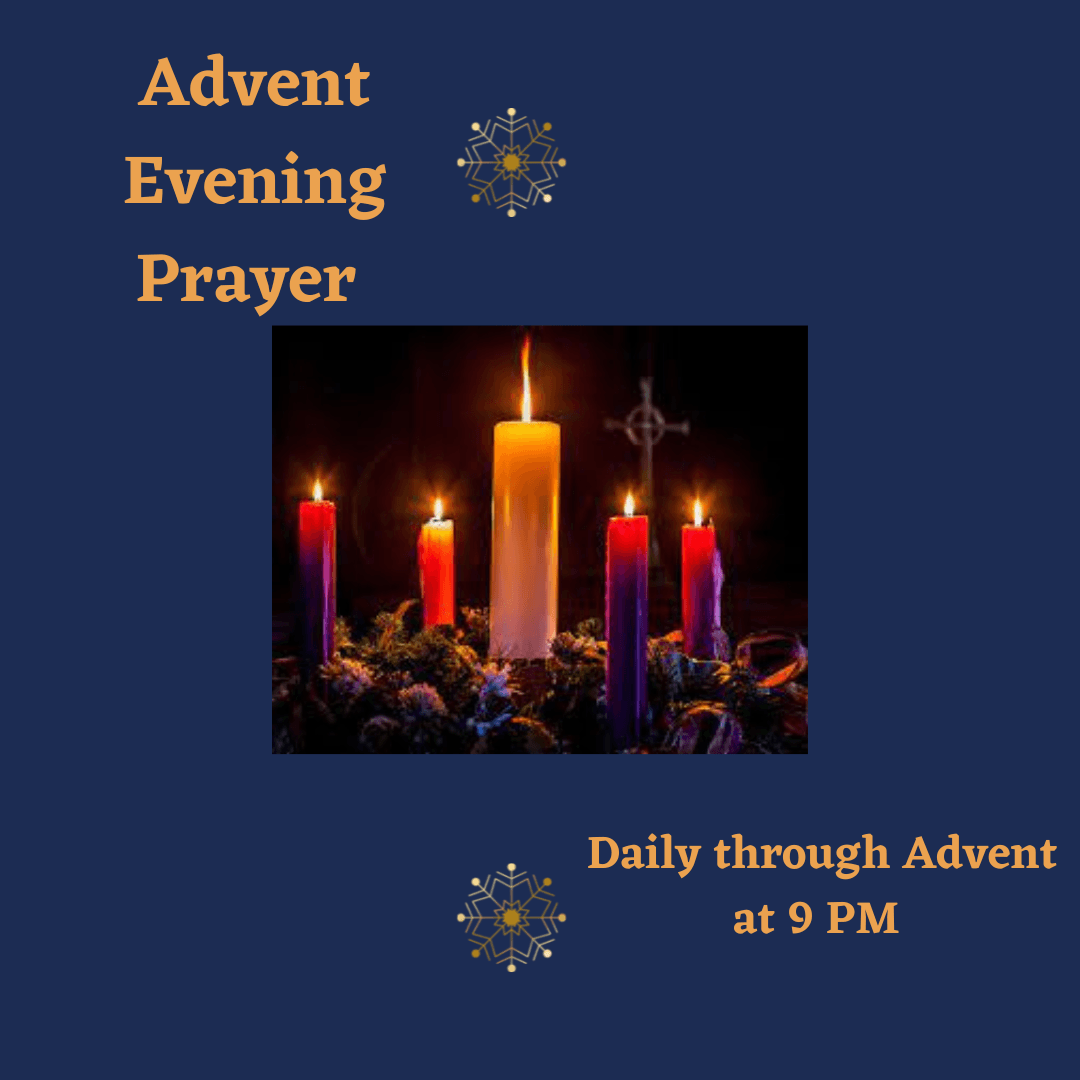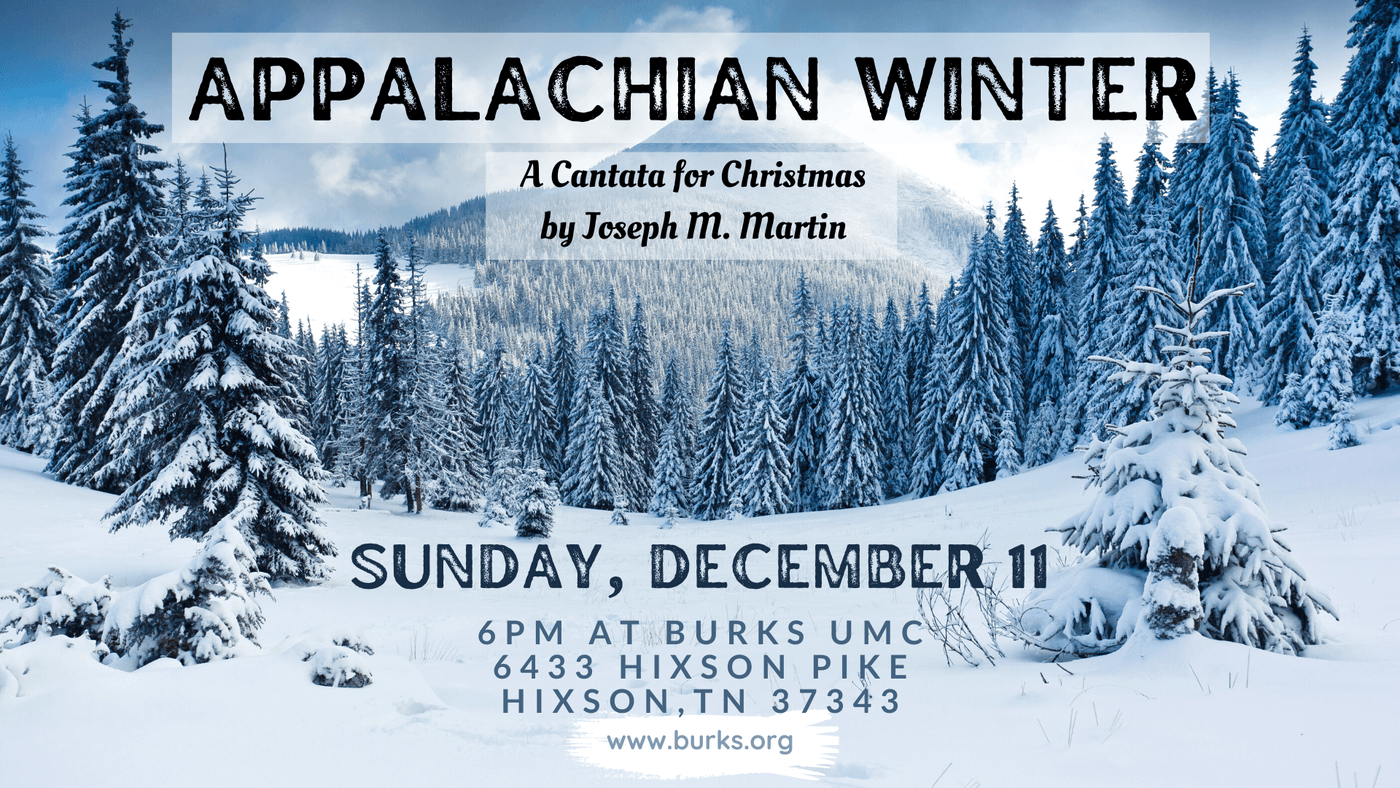 Burks UMC invites you to a Christmas Cantata on Sunday, December 11th at 6pm in the Sanctuary. All are welcome to celebrate the Christmas season at this special concert featuring Burks Chancel Choir. The Cantata this year is a selection by Joseph M. Martin called, "Appalachian Winter." It celebrates the legacy of early American carols and hymnody, and combines traditional sounds with more rustic elements. We hope you will set aside this time to relax in the midst of the busy holiday season, and enjoy the beautiful gift God has given us through music. This is a family friendly event.

Our Family Night in December will be a Christmas potluck and scavenger hunt around the church! Please email Jessica at jessica.brackett@burks.org if you and your family plan to attend.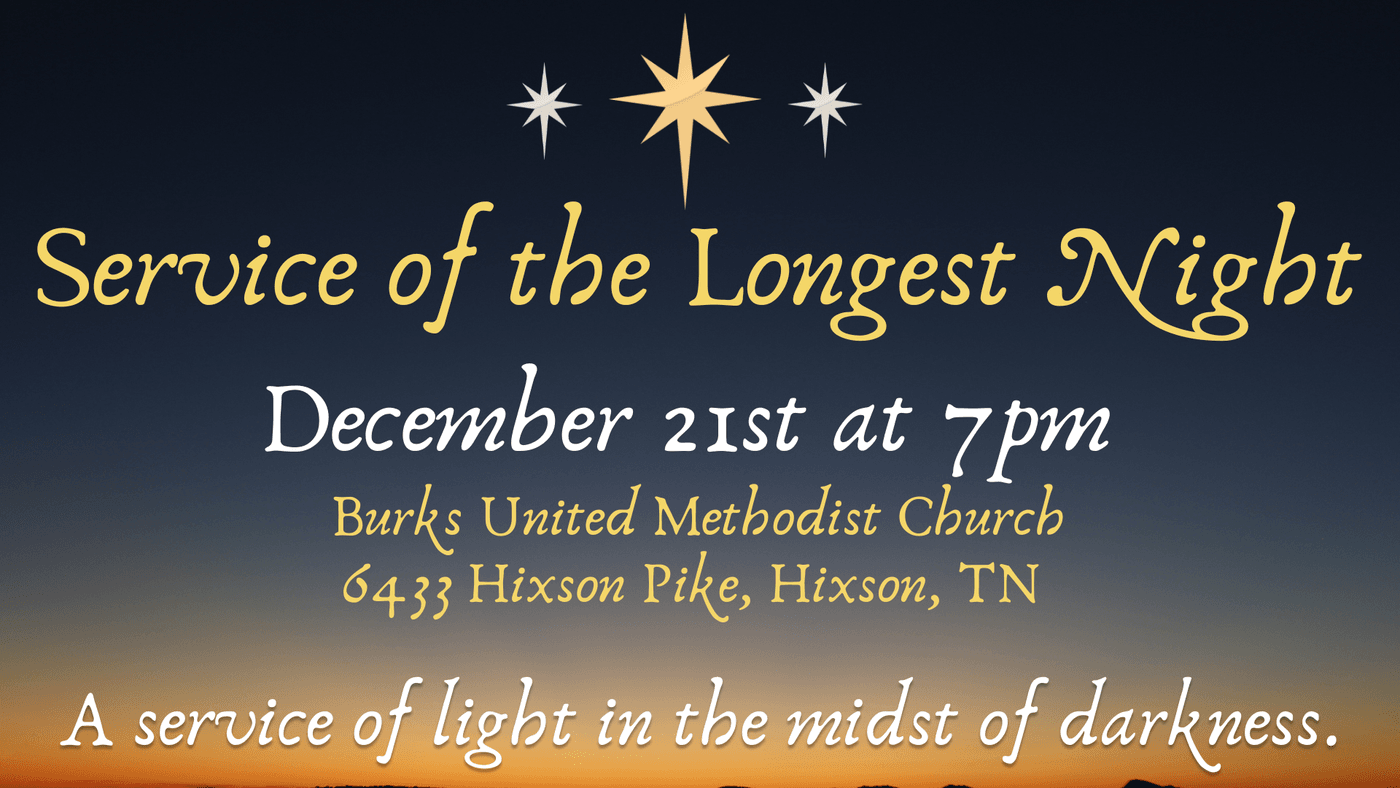 Christmas can be a painful time for some. It may be the first Christmas without a beloved family member who has recently died or it may be a time that has always been difficult. The constant messages about the happiness of the season and family and friends, reminds many people of what they have lost or never had. The anguish of broken relationships, the insecurity of unemployment, the weariness of ill health, and the pain of isolation can all make us feel very alone in the midst of celebrations. We need space and time to acknowledge our sadness and concern. We need to know that we are not alone.
For these reasons, Burks UMC offers a special "Longest Night" service on Wednesday, December 21st at 7pm in our Sanctuary. Join us for a service of prayer, scripture, and music that acknowledges God's presence for those who mourn and those who struggle. God's Word comes to shine light into our darkness! Everyone is welcome.

On Christmas Eve, December 24th, join us for worship at 5pm and 11pm. Both services will included candlelight, lessons and carols as we remember the sacred night of the birth of Christ. The 5pm service is particularly family friendly. The 11pm service will end as we welcome Christmas Day at midnight.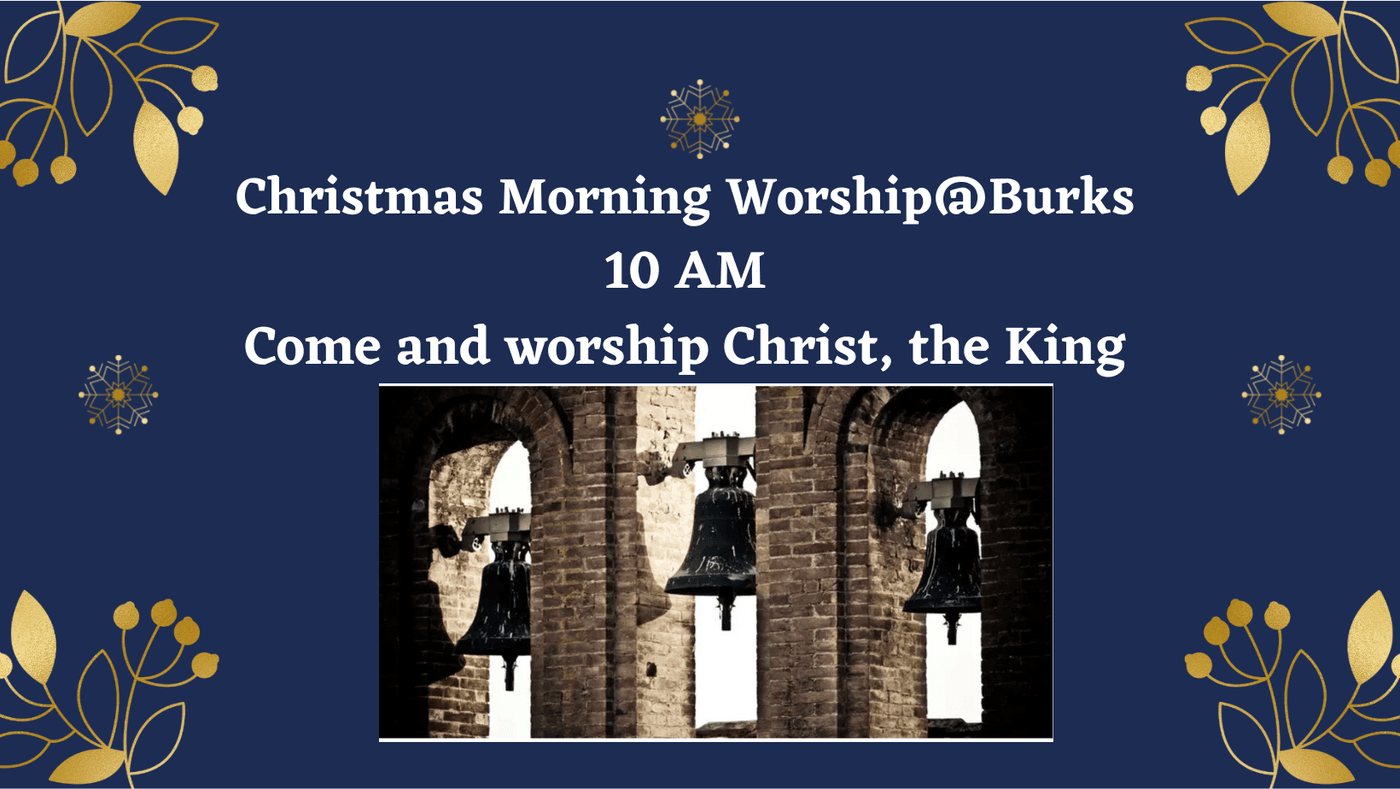 Christmas Morning falls on Sunday! Worship at Burks is at 10 am and is a great way to celebrate the spirit of Christmas and the arrival of the Christ Child. See you there!