Welcome to #BurksinLent
The Burks Faith Community is excited to worship with you throughout the Lenten season. This page and all it offers is a gift to you to help participate fully in disciplines of the faith. Here you will find all the special events throughout the season of Lent. If you have any questions about these services, or Lent itself, please email dr.tony.collins@burks.org.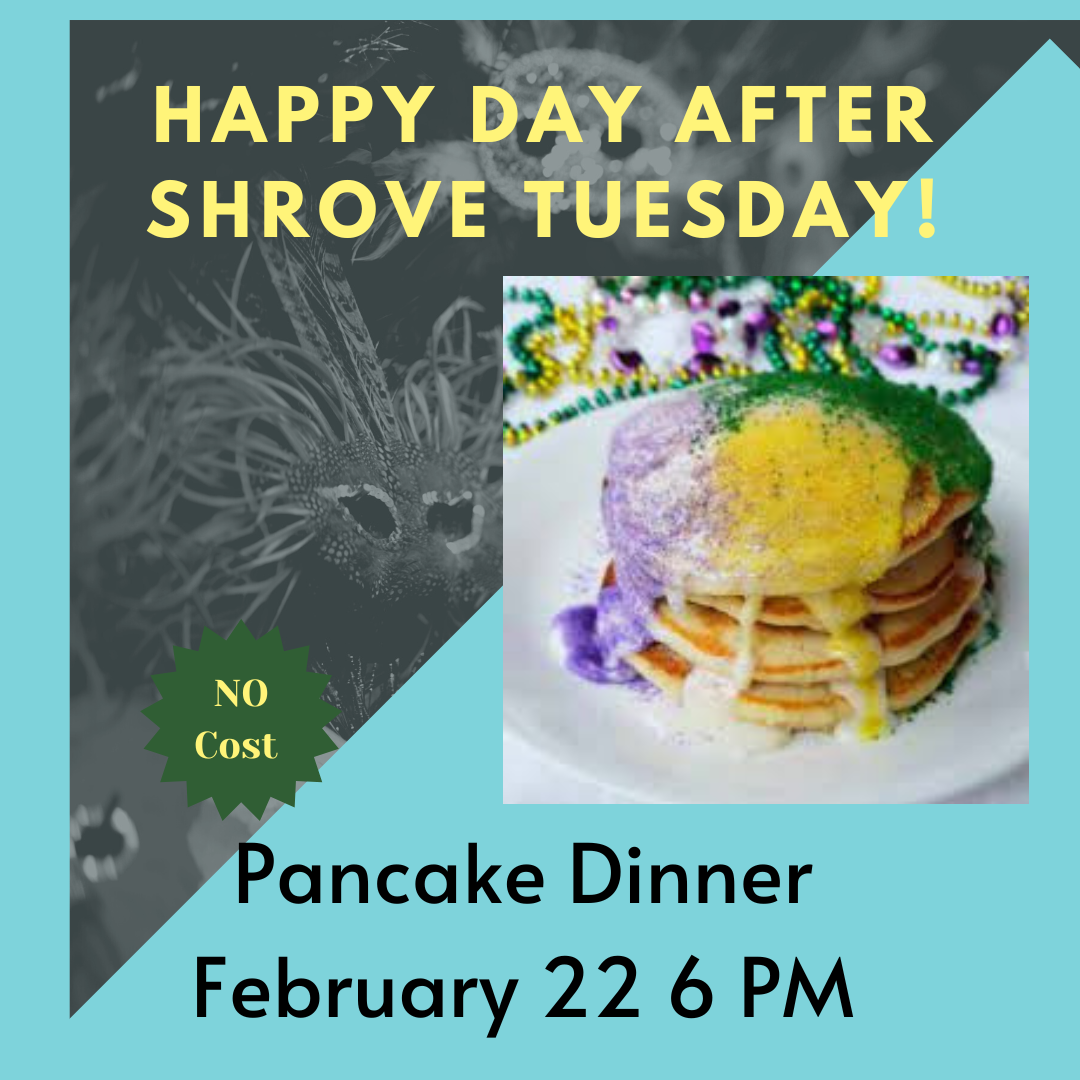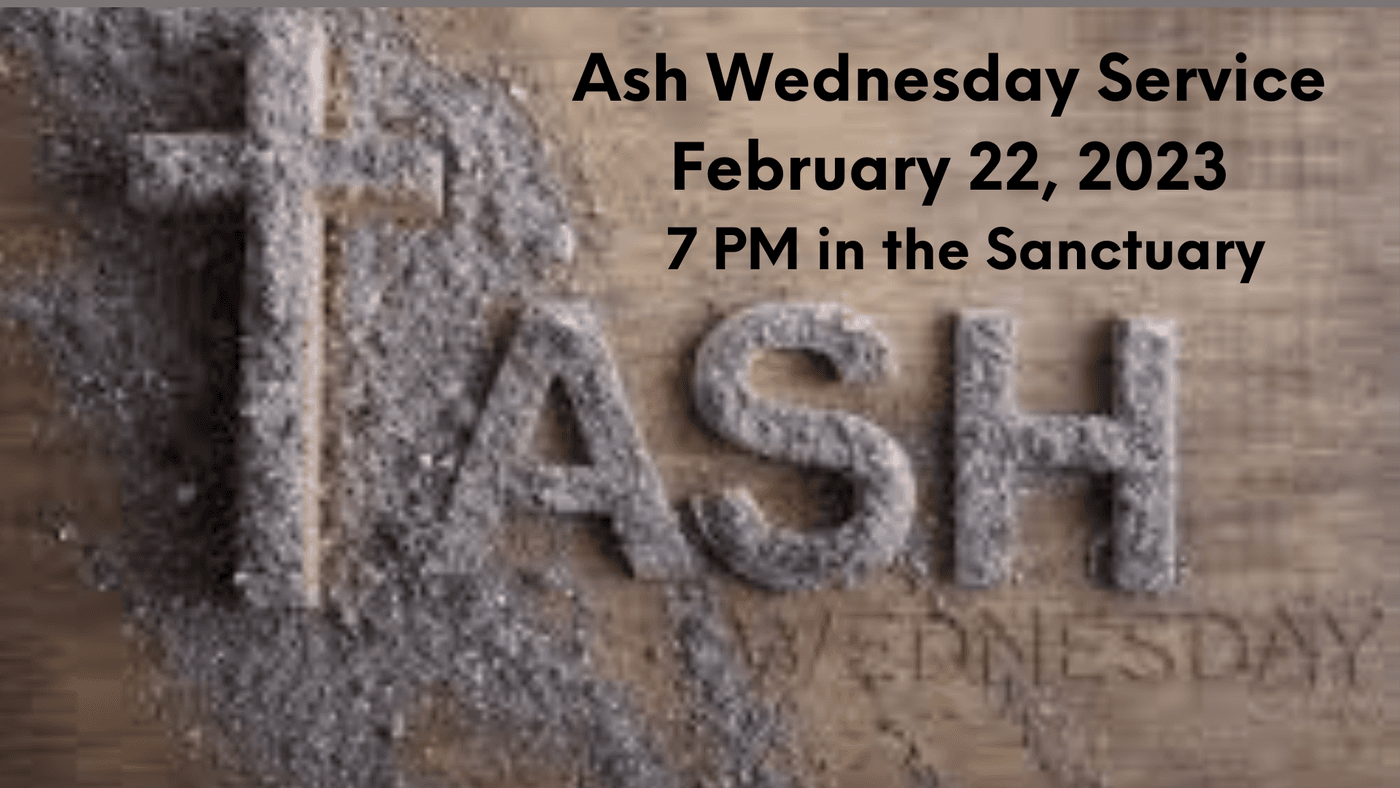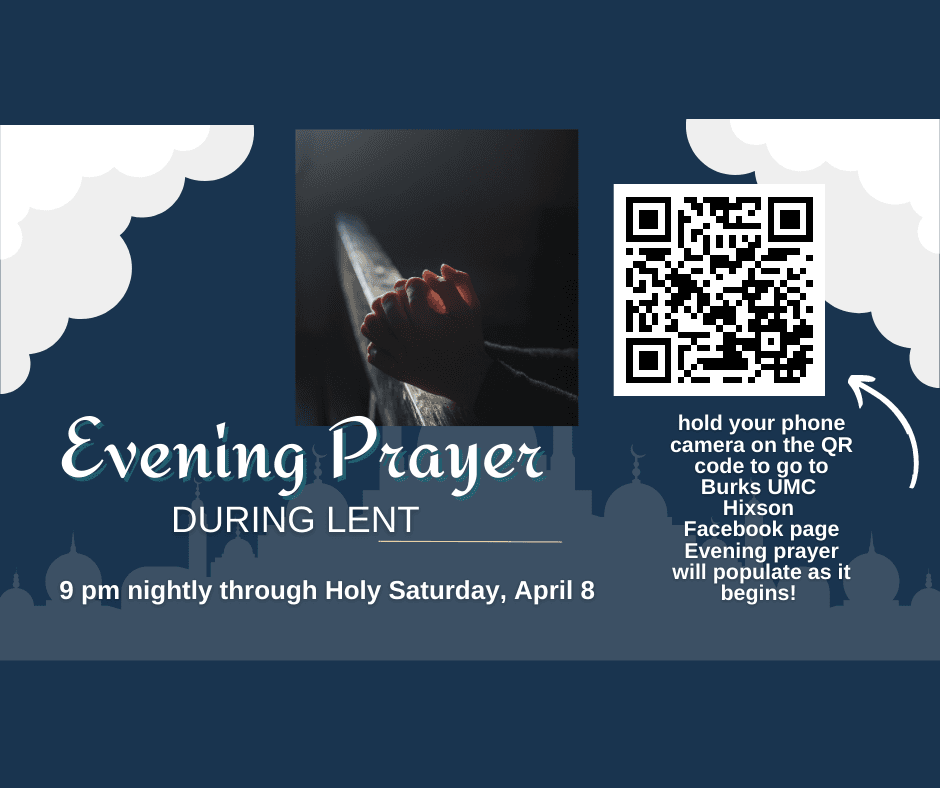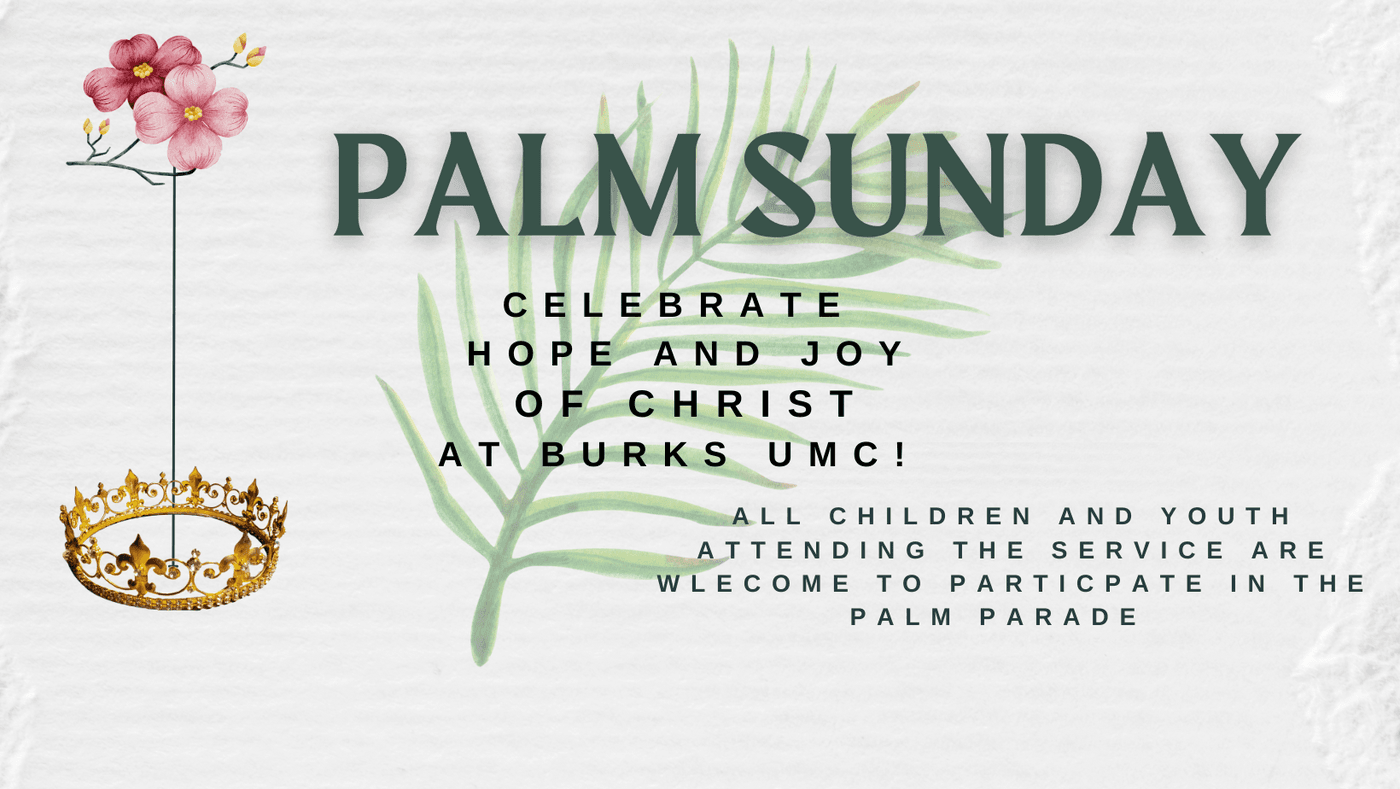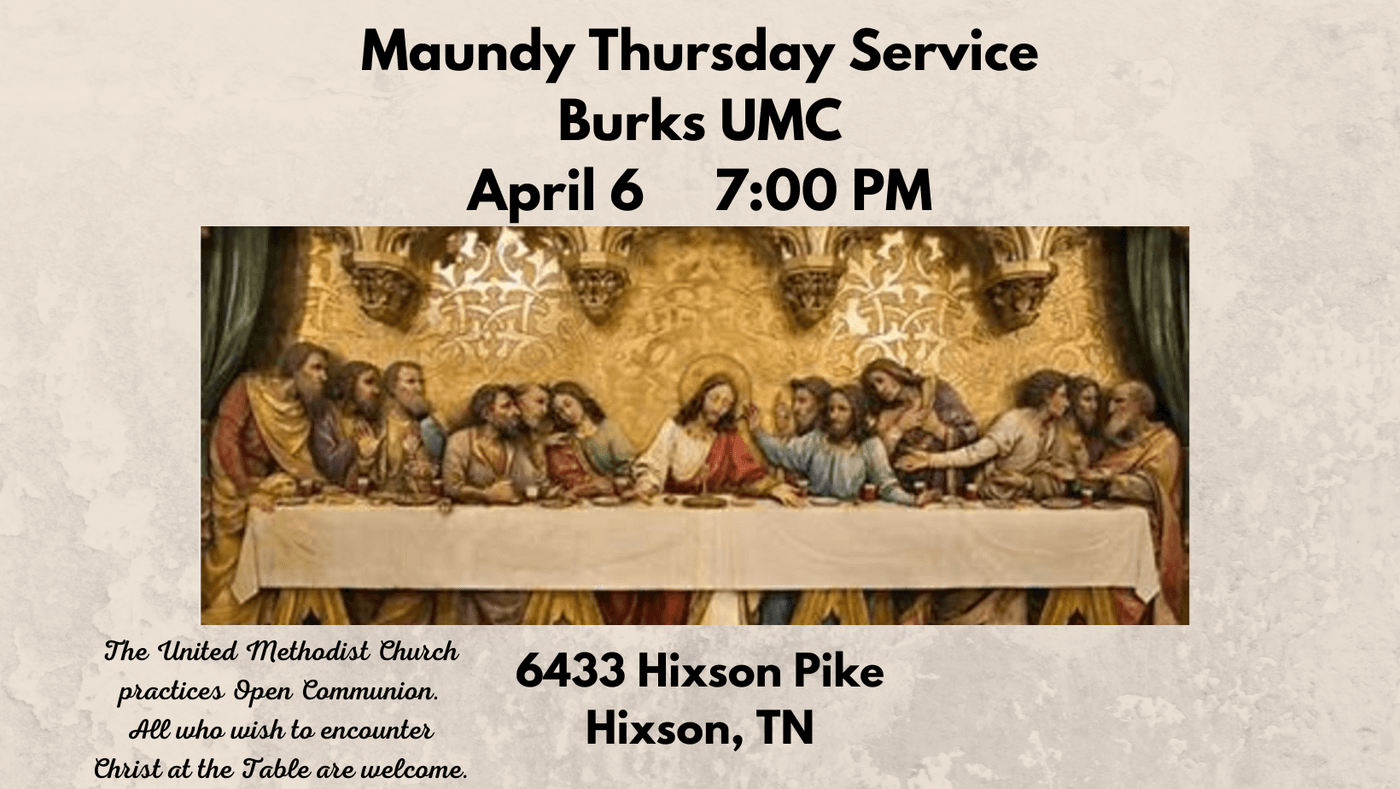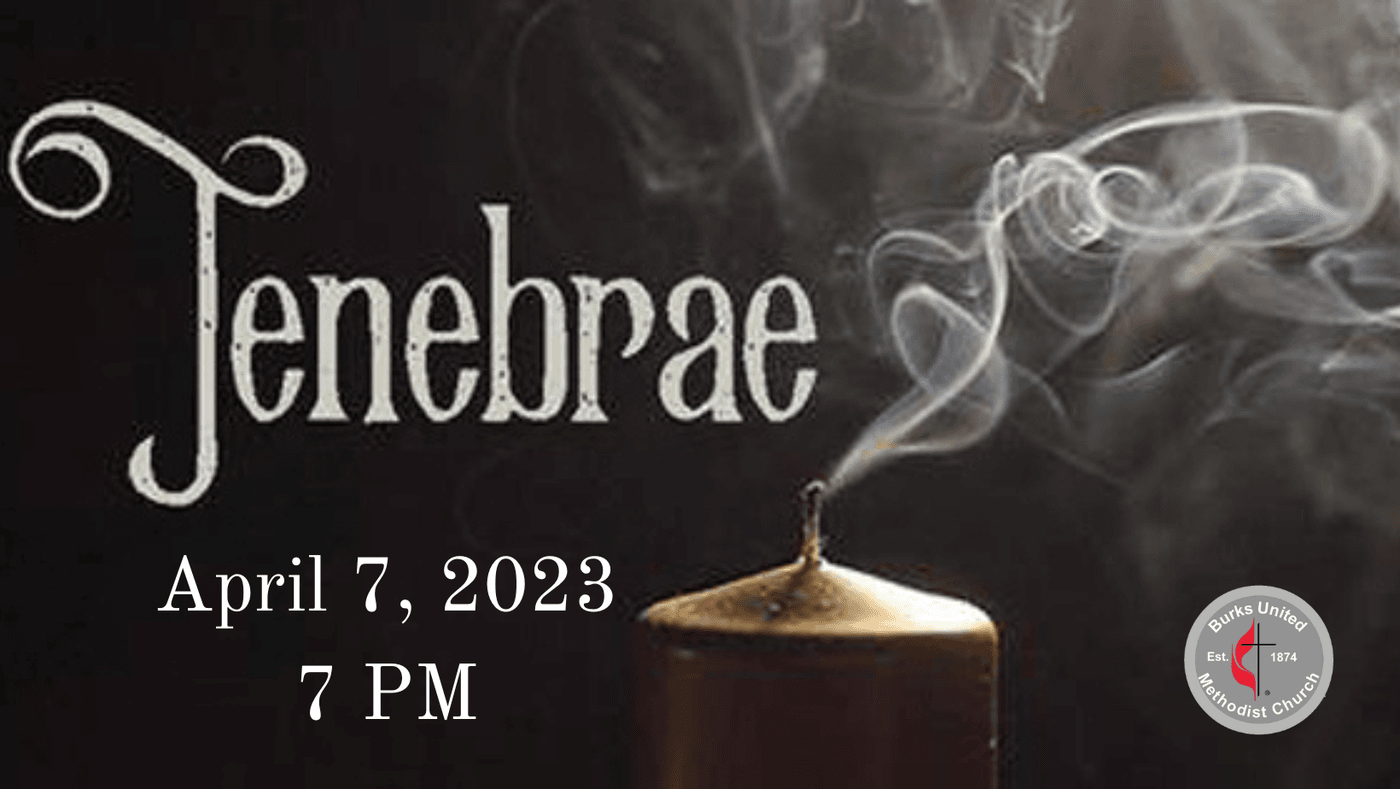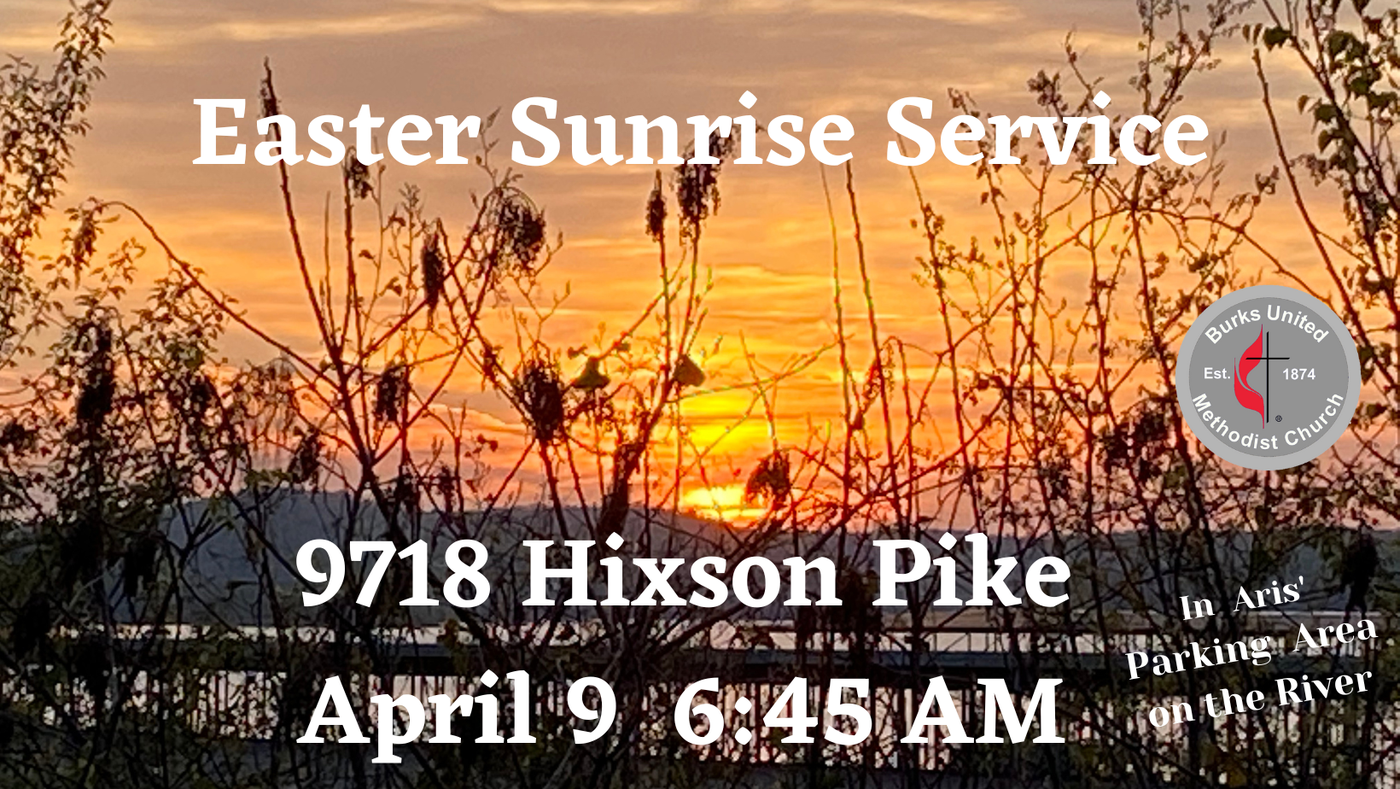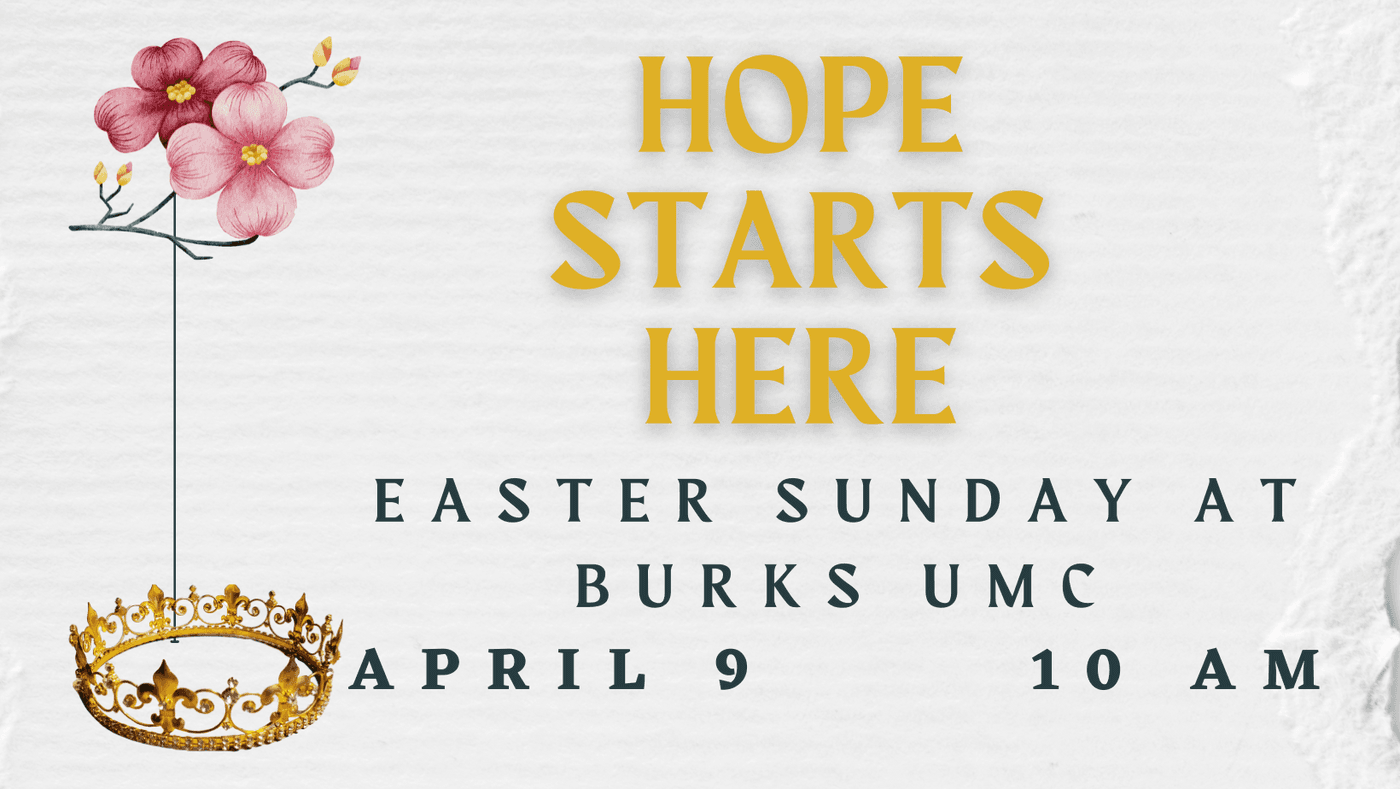 Spiritual Disciplines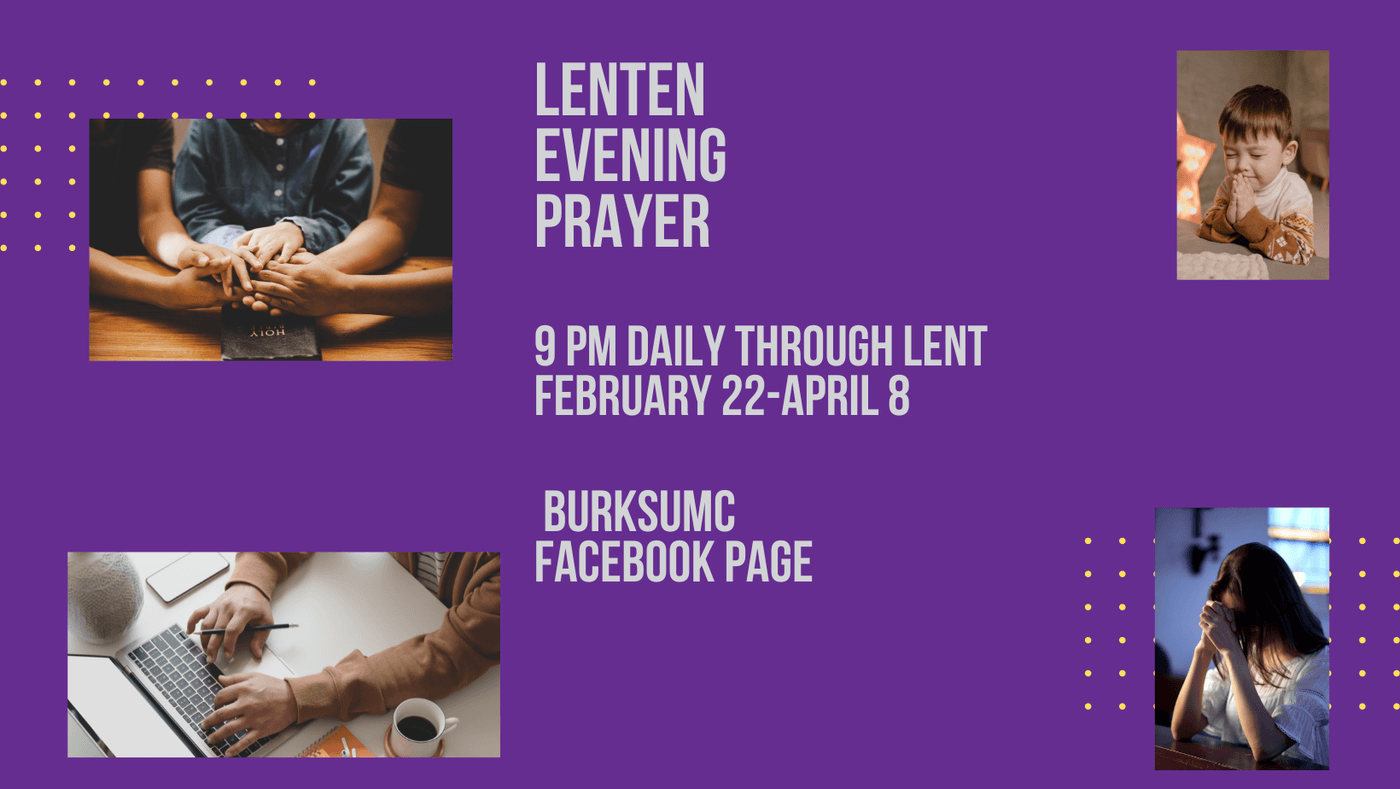 Add a Morning Song and Evening Prayer to your spiritual practice for the 40 days of Lent.
What?: You are invited to begin your days during lent singing. Then, at 9 PM Daily, gather on the Burks UMC Facebook page for a live prayer session. Here, we will combine some elements of Compline and Evening Prayer, and the Lenten Devotional Guide A Way Not Our Own by Dr. Walter Brueggemann.
Prayer begins Wednesday evening, February 22, at 9 PM and ends April 8, 2023 on Holy Saturday.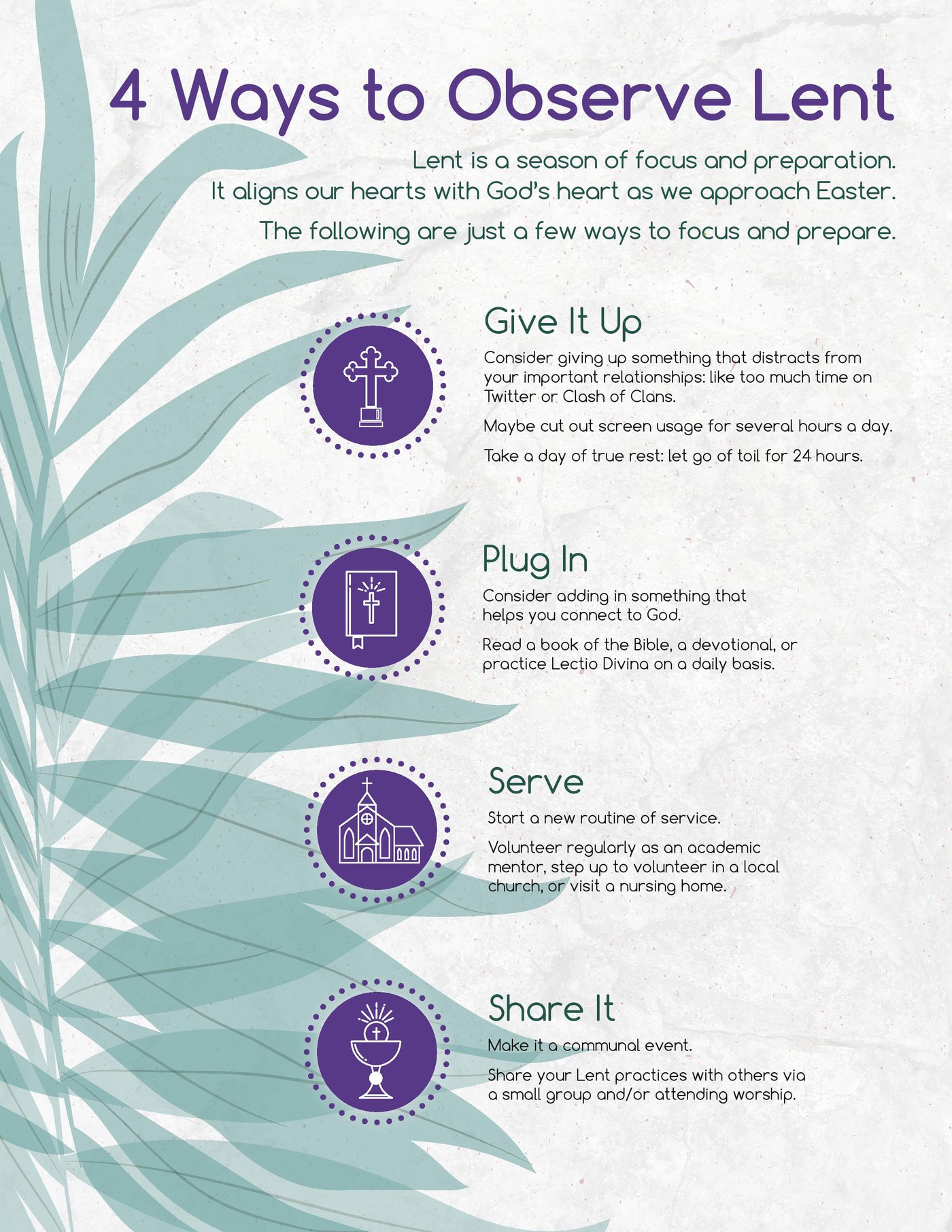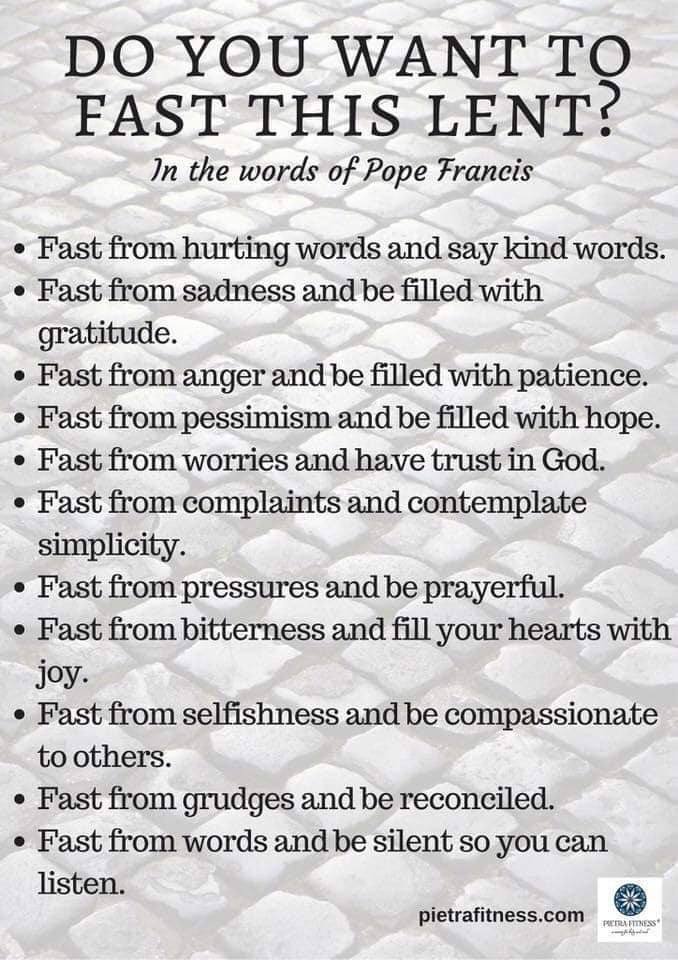 "One discipline I have found to be particularly meaningful is the practice of giving thanks for meals. It doesn't have to be done in a public or in a showy way (in fact scripture specifically instructs that our prayers should be private, see Matthew 6:5-6). However, it is important that it be done with intentionality. You don't have to bow your head or join hands at the table (although there is certainly nothing wrong with doing those things) or make a big deal about it, just offer up a word or thought of gratitude."
UMC Discipleship author, Teresa Angle-Young