On Wednesday nights, from September to May, we offer a variety of classes for all ages! Although much of the previous year was done via Zoom classes, we hope to return to in-person this coming fall. See below for information about our class offerings in the past!
Children's Classes: JAM and Jelly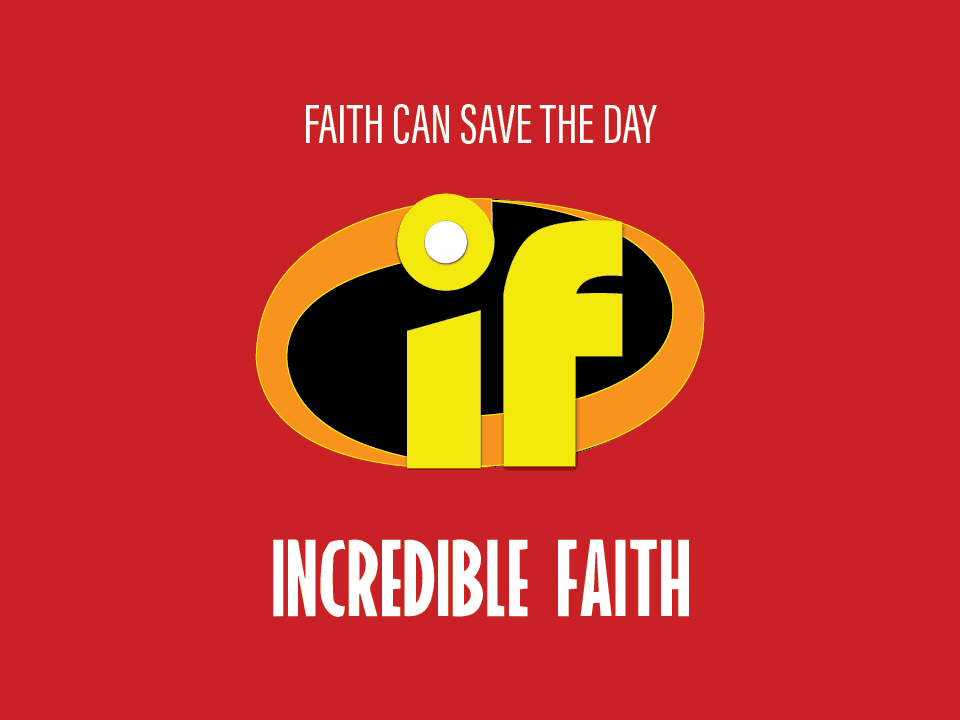 From beginning to end the Bible is filled with incredible stories of heroes whose faith in God allowed them to be used by God to save the day. This series will focus on 12 people in the Bible who showed INCREDIBLE faith. Children will learn that they can put their faith in God, because he is worthy of our trust. Join this classing starting tonight, January 6, 2021 at 6pm, by clicking the link below!
WNC Youth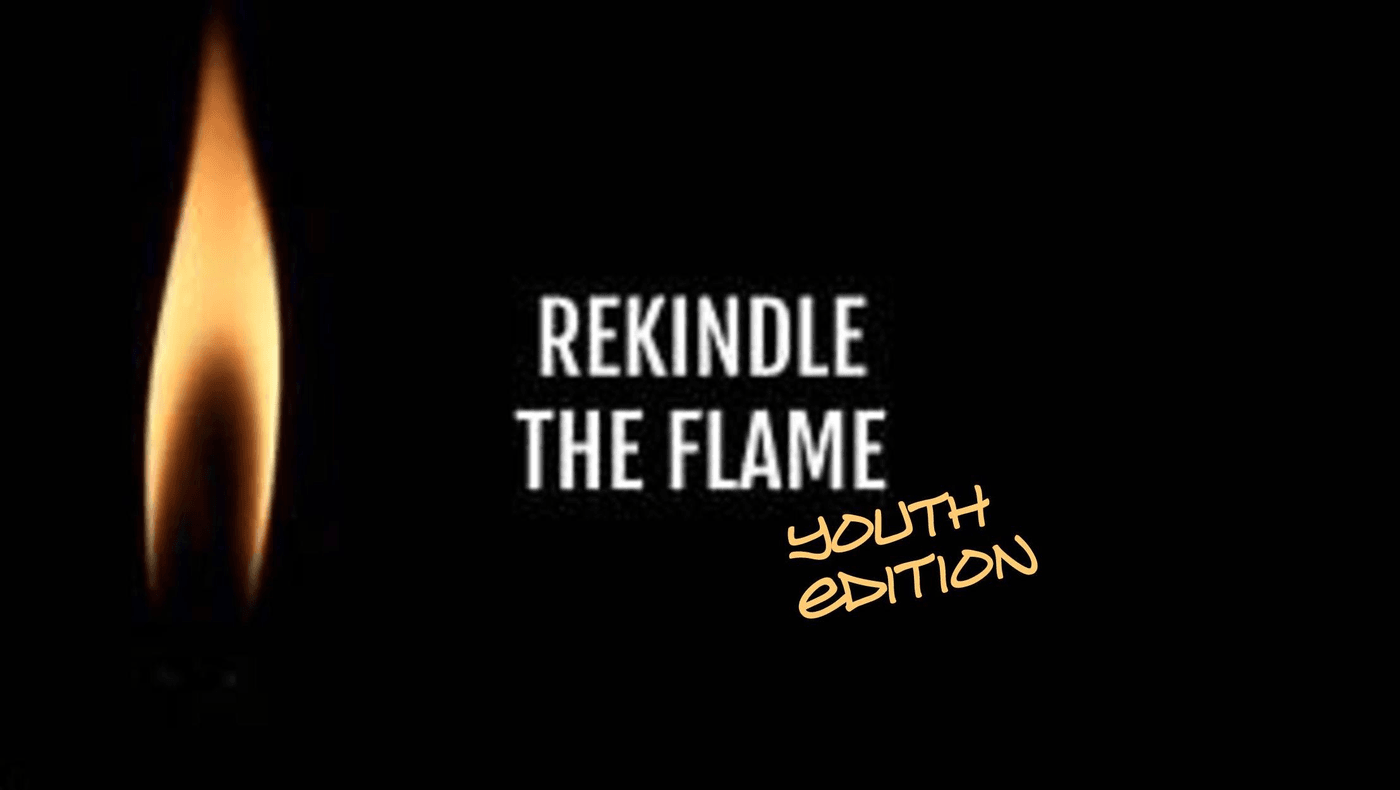 Youth Ministry Class
You are invited to join Burks as we begin weekday readings of the New Testament in 2021! We will begin next week on Wednesday, January 13th with the book of Mark. The schedule for the first two weeks is as follows:
Wednesday, January 13th: Mark 1-3
Thursday, January 14th: Mark 4-6
Friday, January 15th: Mark 7-9
Monday, January 18th: Mark 10-12
Tuesday, January 19th: Mark 13-16
Wednesday, January 20th: Galatians 1-3
Thursday, January 21st: Galatians 4-6
Friday, January 22nd: I Thessalonians 1-4
Monday, January 25th: I Thessalonians 5-11, II Thessalonians 1-3
Tuesday, January 26th: Philipians 1-4
We hope you will join this exciting venture and become more familiar with God's word in 2021!
Adult Class Offerings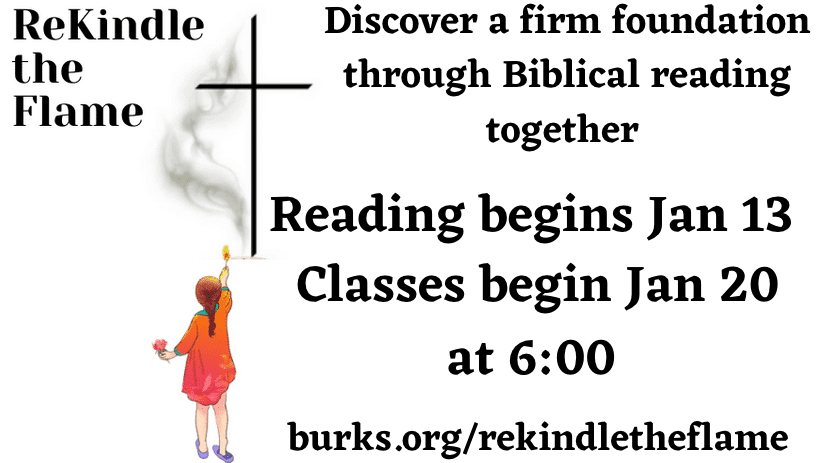 Beginning Jan 20th Pastors Tony and Beth will join together to walk us through the ReKindle the Flame Reading Plan. Find the weekly reading plan at burks.org/rekindletheflame
In just under six months we will move through the entirety of the New Testament rekindling the flame of our faith together.
Bring all of your questions! You can submit questions at the web address below.
Music Ministry Options: Currently On Hold Due to COVID-19

Chancel choir
The Chancel Choir performs at the Liturgical Service which regularly is held at 9:00 AM on Sundays, and performs on high holy days when special worship is held. The Chancel Choir is open to all interested singers, and weekly rehearsal is one of the options at WNC. Burks is planning an orchestrated Christmas Cantata, rehearsals for this performance are on most Sunday afternoons at 4 PM. If you sing you will love participating with this choir!
email: Matt.kelly@burks.org for more information on any of these choir opportunities.
Handbells
The Burks Handbell Choir is directed by Mrs. Linda Conigilio. They perform several times a year and each event is made special by their talent. The ability to read music is required, and the group is in need of additional members to increase their repertoire
Email: Matt.kelly@burks.org to get in contact with Mrs. Conigilio.
Praise band
Rehearsals for the Band or Praise Team happen at 7:30 on Wednesday nights in the Sanctuary. Those with a love for contemporary Christian music and the ability to share that gift with others Are welcome to speak with Matt Kelly, Minister of Music. Any singer or musician is welcome to participate in the band in some Way, principal singers will be auditioned. special music is also welcome.
Email: Matt.kelly@burks.org for more information