On Wednesday nights, from September thru May, we offer a variety of classes!
Join us for the current session of adult classes which began March 9, 2022. These classes are being held in-person and on Zoom!
Zoom links are listed below each class. We look forward to growing through more studies with you!
Adult Class Options: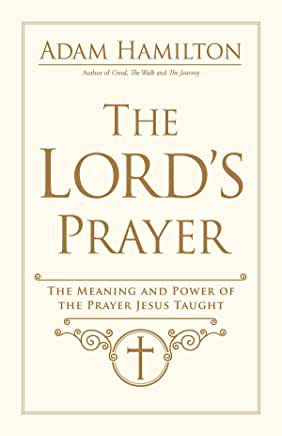 The Lord's Prayer: Led by Pastor Tony at 6:30pm
Most Christians know the Lord's Prayer by heart. We pray it often, at different times and in different settings. We remember it as the prayer that Jesus taught his disciples. But do we really understand and appreciate the meaning and power of its words, what we ask of God each time we pray it?
When the disciples asked Jesus how to pray, Jesus gave them this prayer. He likely taught it to his followers often, not just one time. He never intended the Lord's Prayer to be a museum piece, framed and placed on a mantel or in a display case. It was Jesus teaching God's people, through his disciples, how to pray.
Pastor Tony will guide us through this study called, The Lord's Prayer: The Meaning and Power of the Prayer Jesus Taught, by pastor and bestselling author Adam Hamilton as he guides us to really know―and really pray―the Lord's Prayer. He explores each of its rich lines and their meaning in the Bible, illuminating what we ask of God and what we ask of ourselves through its words. And he teaches us how to use it as a pattern for our own prayer life.
Join Zoom Meeting:
https://us02web.zoom.us/j/88222550767?pwd=aDVHajJJbFRpV3hENWRVMzNtcDhTUT09
Meeting ID: 882 2255 0767
Passcode: 362110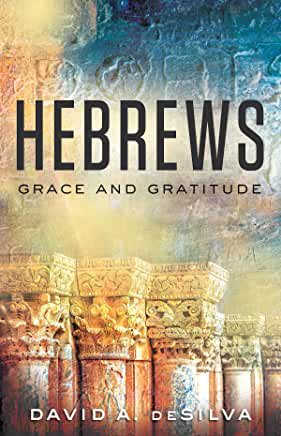 Hebrews: Grace and Gratitude: Led by Pastor Beth at 6:30pm
The Book of Hebrews helps us see the connection between God's grace in our lives and the call to invest ourselves in God's mission in the world. In doing so, we express gratitude for the salvation we have received and respond to God's grace by being faithful to the One who delivers us.
Pastor Beth will lead this class called, Hebrews: Grace and Gratitude by author and New Testament scholar David deSilva. It will take you through a study of Hebrews, tracing the themes of grace and gratitude through this unique New Testament book. In the Book of Hebrews, you will discover a bold perspective on who Jesus is and what he has done, as well as a powerful reflection on the meaning and significance of his death and resurrection in light of the Old Testament. As you read and study this letter, you will receive a deeper appreciation for the salvation we have received through Christ and hear afresh God's call to a life of gratitude and faithfulness.
Join Zoom Meeting
https://us02web.zoom.us/j/87424048894?pwd=Y3FqN2U3eWVveUJEbHlmYVcwTXFOZz09
Meeting ID: 874 2404 8894
Passcode: 600352

WNC Youth Ministry Classes: