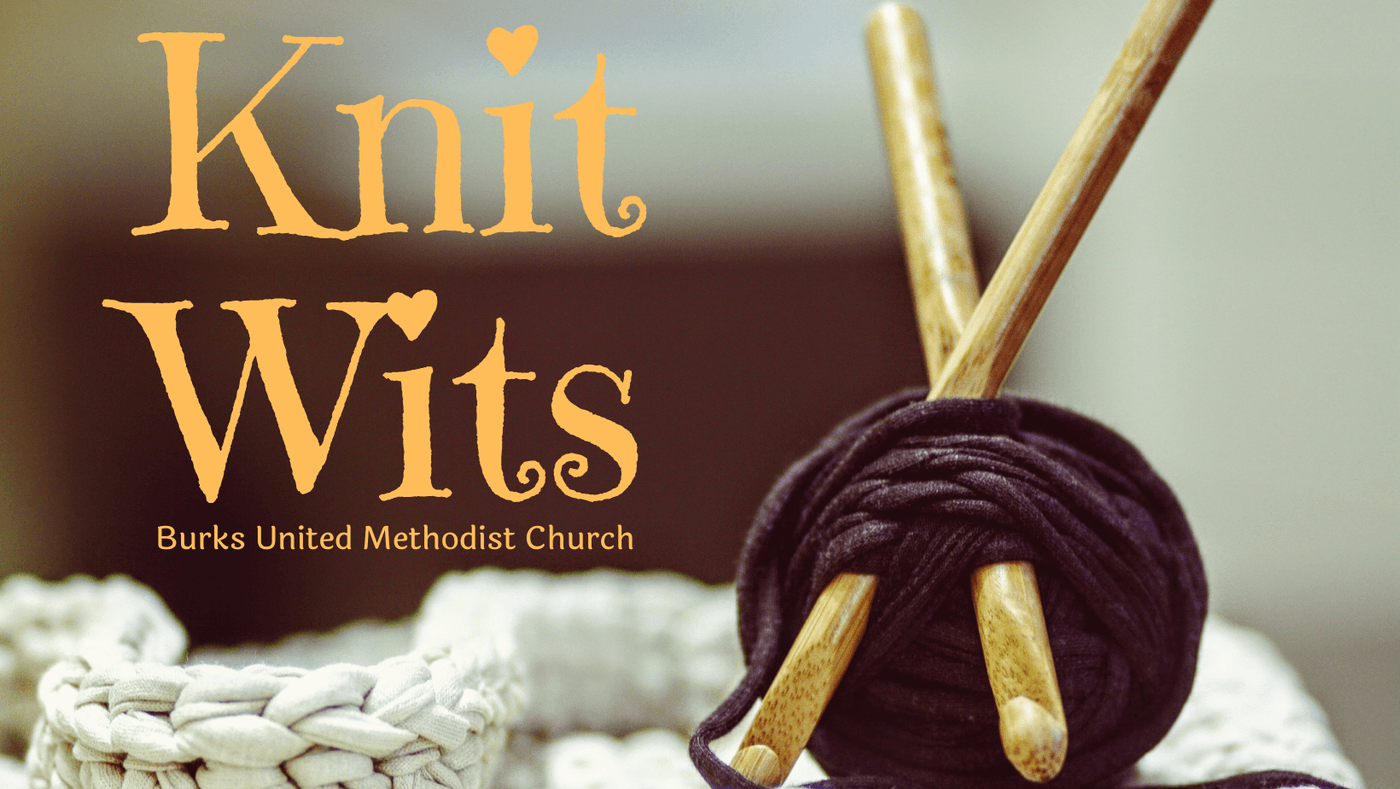 The Knit Wits are a group of people that knit and crochet a variety of items for church members and community groups. They gather and share as they make beautiful and comforting items such as hats, scarves, shawls, and afghans. Every creation is made with love and prayerful concern for the recipient. If you want to be part of a mission that serves and is prayer focused, this group is for you. If you knit or crochet (or would like to learn) join the Knit Wits each month on the second Monday at 10am, or the fourth Thursday at 6:30pm in the Parlor at Burks. All skill levels are welcome! Questions? Contact Elaine Edwards at 304-9541 or elainern@comcast.net.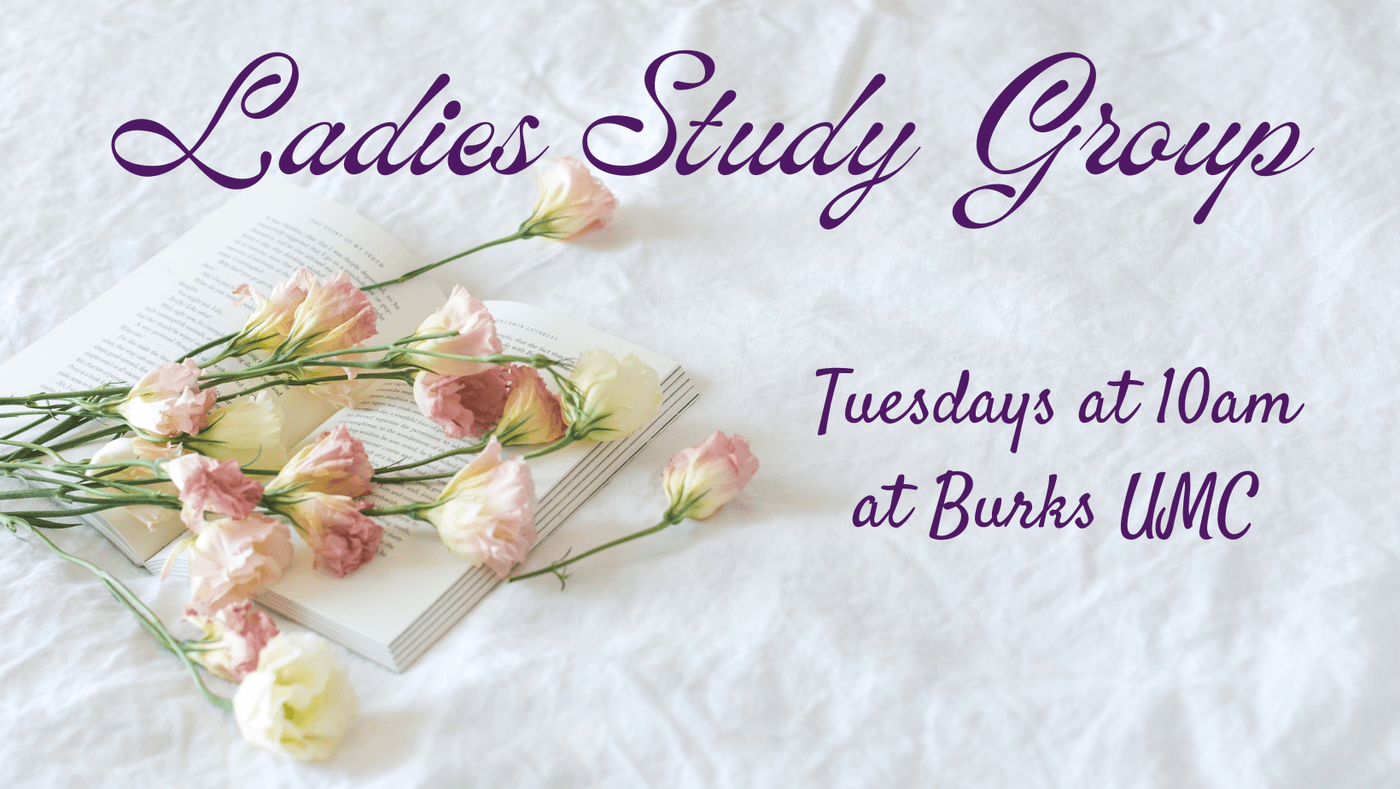 The Ladies Study Group meets on Tuesdays at 10am at Burks. They share studies on a variety of faith related topics, and sometimes are known to go to lunch! Call the church office at 423.842.4219 for details about their current study and to get connected!


Have you ever wanted to join a women's book club? The Louisa's Book Club meets on the 4th Monday of each month at 9:30am in member's homes, or in classrooms at Burks. They enjoy refreshments, fellowship and great discussions revolving around the book of the month, which is usually current and of significance. The book of the month is usually posted on Burks UMC Hixson Facebook and instagram pages. Please contact Debbie at dmbruggink@epbfi.com or Jan at jsivey52@gmail.com for more information. You are welcome here!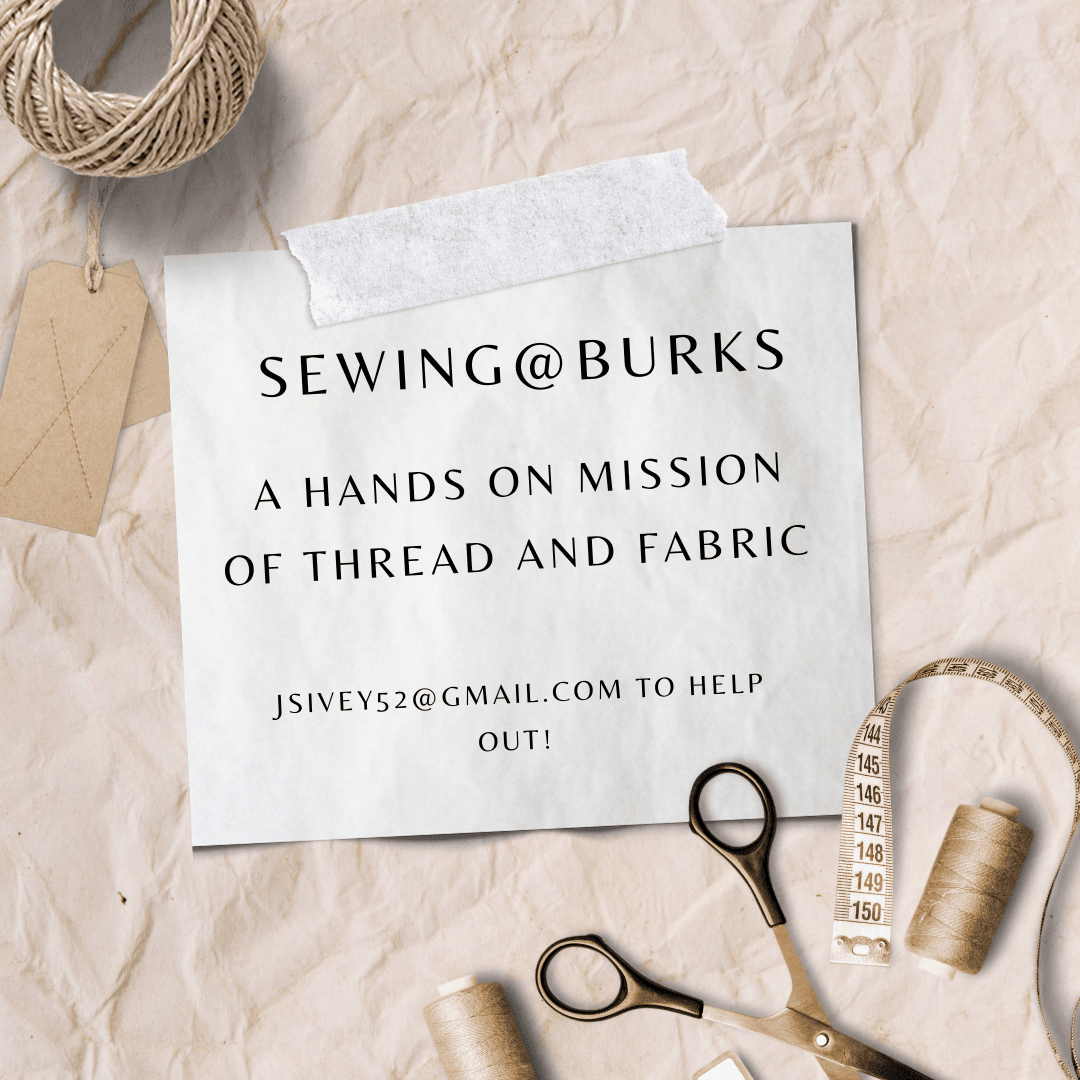 Sewing at Burks is a new group that has formed, it's first working meeting in February 2023 included 11 persons, not all Burks members. If you sew, you are welcome! The focus of the group will be generally to sew projects with a missional purpose. The first project is making pillowcases for Bethel Bible Village student residents! To be a part of Sewing@Burks, please contact Jan at jsivey52@gmail.com
Ladies Christmas Market and Quilt Show
Every year Burks hosts this spectacular event and it gets bigger every year. Join us for shopping, incredible quilts, food trucks, inflatables for the kids and so much Christmas joy to be had. Free parking and Admission.
Vendors : Please Fill out the application below to reserve your spot (Space is limited).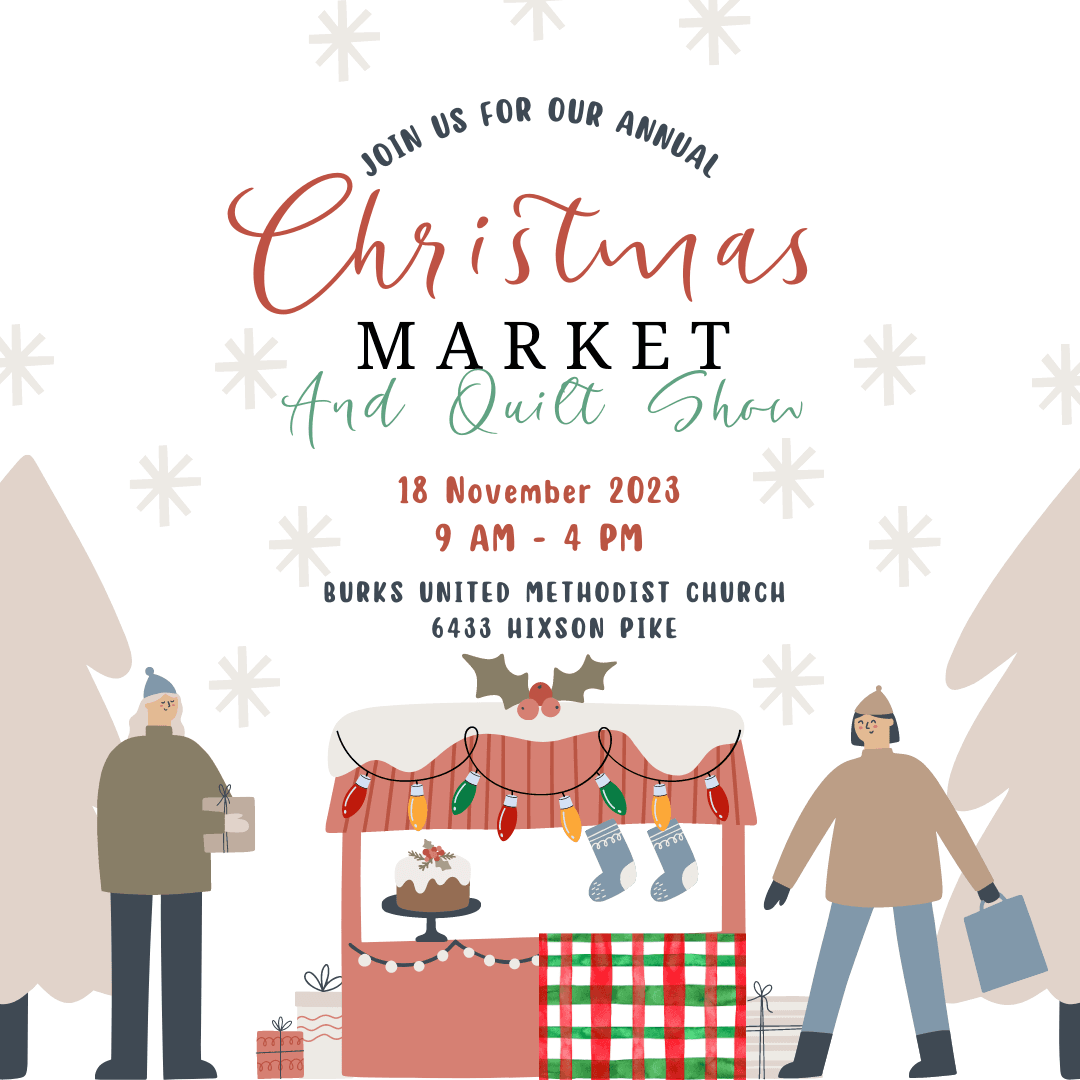 Spaces are limited and will be subject to a first come first served basis. Limit of one vendor of same type will be in effect. Indoor booths will be provided with a table and one chair.