Welcome to Worship
Burks UMC is excited to share in Burks Home Worship and Burks Drive-In Worship!
Drive-in worship is an in person worship experience that is COVID safe. Drive into the parking lot greeted by masked attendants to help you park and to register you for worship and contact tracing. Here we sing, worship, participate in the sacraments of communion and baptism, and gather together. This service is held at 9 am.
Burks Home Worship is online on youtube and Facebook! Join and comment with your community of faith online. Submit prayers, comment on fun prompts, and worship while still cuddled up and warm in your home or while on the go. Join worship from the links above.
Like everything worship at Burks UMC looks a little different. However, the church is open and doing ministry! Burks is so glad that you are worshipping with us and ready to be in ministry together.
Prior to COVID and Hopefully Coming Again Soon!
Burks UMC has many worshiping opportunities.
9 am is a liturgically based service.
11 am is a praise and worship service
Garden Worship service changes time with the seasons. Currently meeting at 3:30 pm
9 am: Liturgical Service
A liturgical service is steeped in tradition. This service tends to use a traditional order of worship and music is primarily driven by the chancel choir, organ, and piano.
In this service you will find worshipers who have been members at Burks for many years as well as families with young children. Nursery services are available during this service for children 4 mos.- preschool. Children are always welcome in the service!
This family atmosphere will make you feel welcome and at ease.
Worried about how early it is? Dont worry we offer complimentary coffee in the Narthex from 8:50-12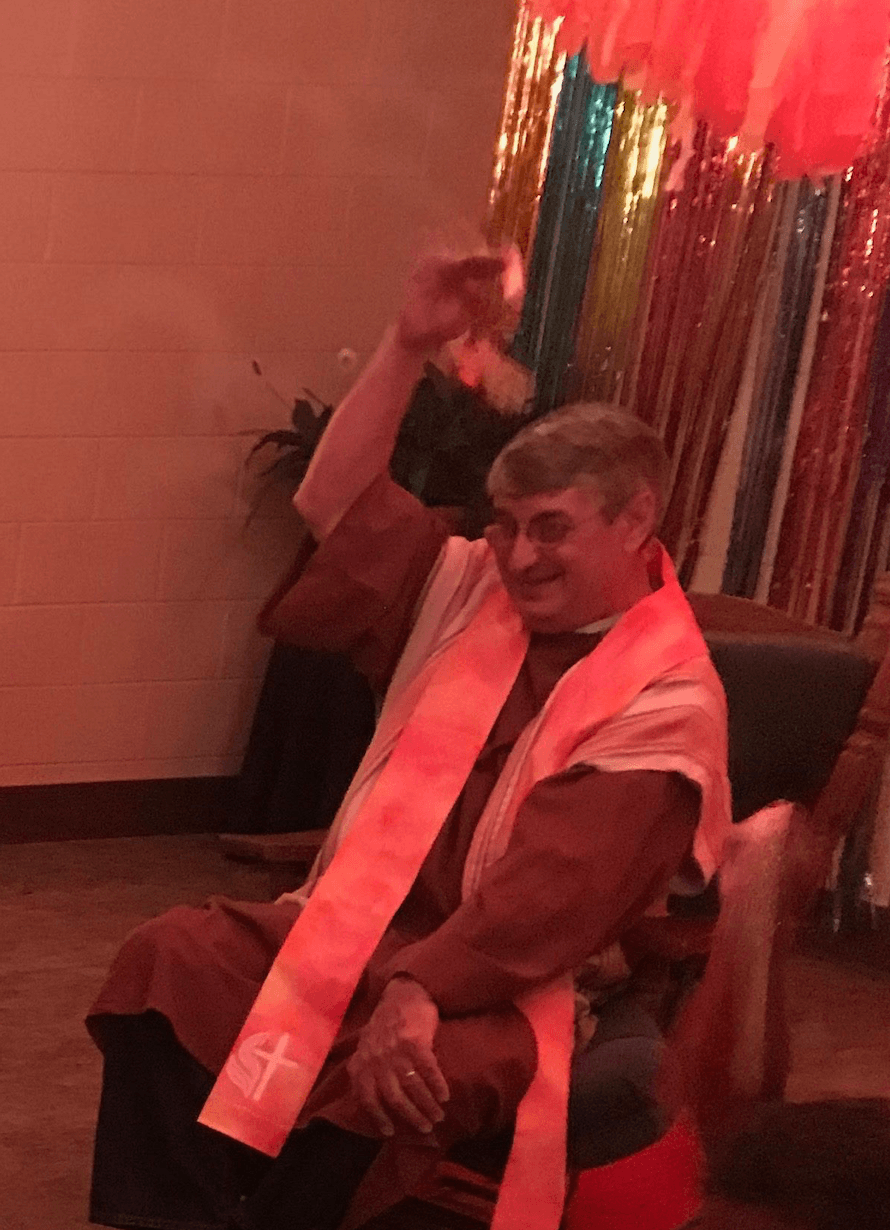 11 am: Praise and Worship
While this service boasts a full praise band, you can also experience a plethora of worship styles. Burks is fortunate to have extremely talented musicians in their band. One of three amazing UMC pastors offer outstanding preaching accompanied by coffee and snacks.
If you prefer a causal worship environment then this is the service for you.
While children are always welcome and encouraged in the service, a family can find excellent children's worship called JAM (Jesus and Me) with Mrs. Jessica just down the hall during this service.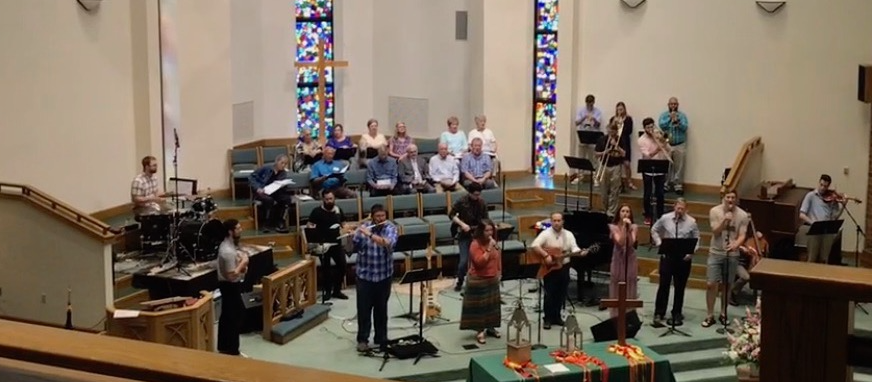 Garden Worship: Seasonal Timing and Location
Garden worship spends time working together as a community to envision what a future of sustainability, communal care, and justice could be through the lens of scripture and other sacred texts. While Burks cannot end world hunger, we can make a difference for the people that come in the doors for assistance. All produce and other products of this service are distributed through the Helping Hands Ministry.
At Garden worship all ages, abilities, and faiths are welcome. There are no traditional barriers to worship in this safe space service.
This is a family friendly service where children are encouraged to participate in making bread, playing with chickens and puppies, harvesting vegetables and playing in sprinklers when the weather is right.
This has become a favorite spot for some of our more seasoned friends to hang out and share their wisdom. If you are a seasoned friend and worried about mobility... don't be. There are buckets for sitting on to harvest, stools to perch upon while baking bread and you are always welcome to bring your own chair.
This service is led by our Student Associate Pastor: Rev. Rachel Collins. If you have questions please email rachel.collins@burks.org
Design
by
Burks UMC