Welcome to Worship
All are welcome to join us at 10am on Sunday mornings for worship at Burks United Methodist Church!
Burks Home Worship is on-line on our YouTube and Facebook pages! Join and comment with your community of faith on-line. Submit prayers, make comments, and worship while you are at home or on the go. Join worship from the links below. Worship premieres on Facebook at 9am Sunday mornings.
Burks UMC worship opportunities:
10am worship service
10am children's worship
Youth worship information at burks.org/youth
Burks Chancel Choir
Interested in learning more about the Chancel Choir? Please email music@burks.org.
Burks Praise Team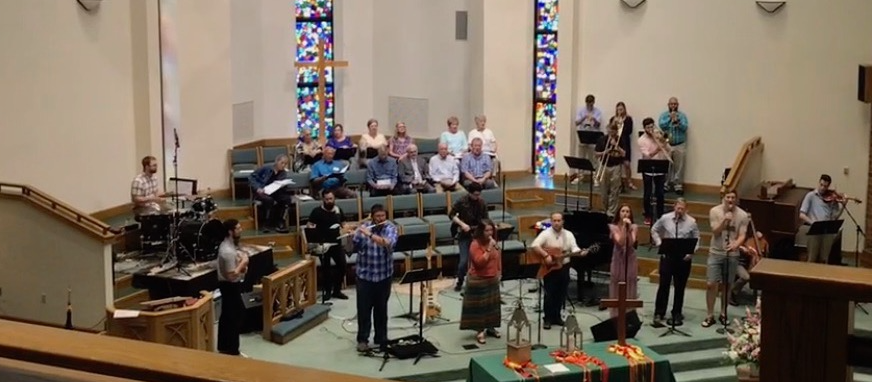 Although we have been blessed with many talented musicians, we are always in need of more. If you are interested please email music@burks.org.
Burks Media Team
Burks Media Team works hard each Sunday morning to make sure everything runs smoothly during worship! While you may not see them, their role is integral to what we do and how we communicate that on Sunday mornings. If you are interested in being a part of this vital team, please email marketing@burks.org.